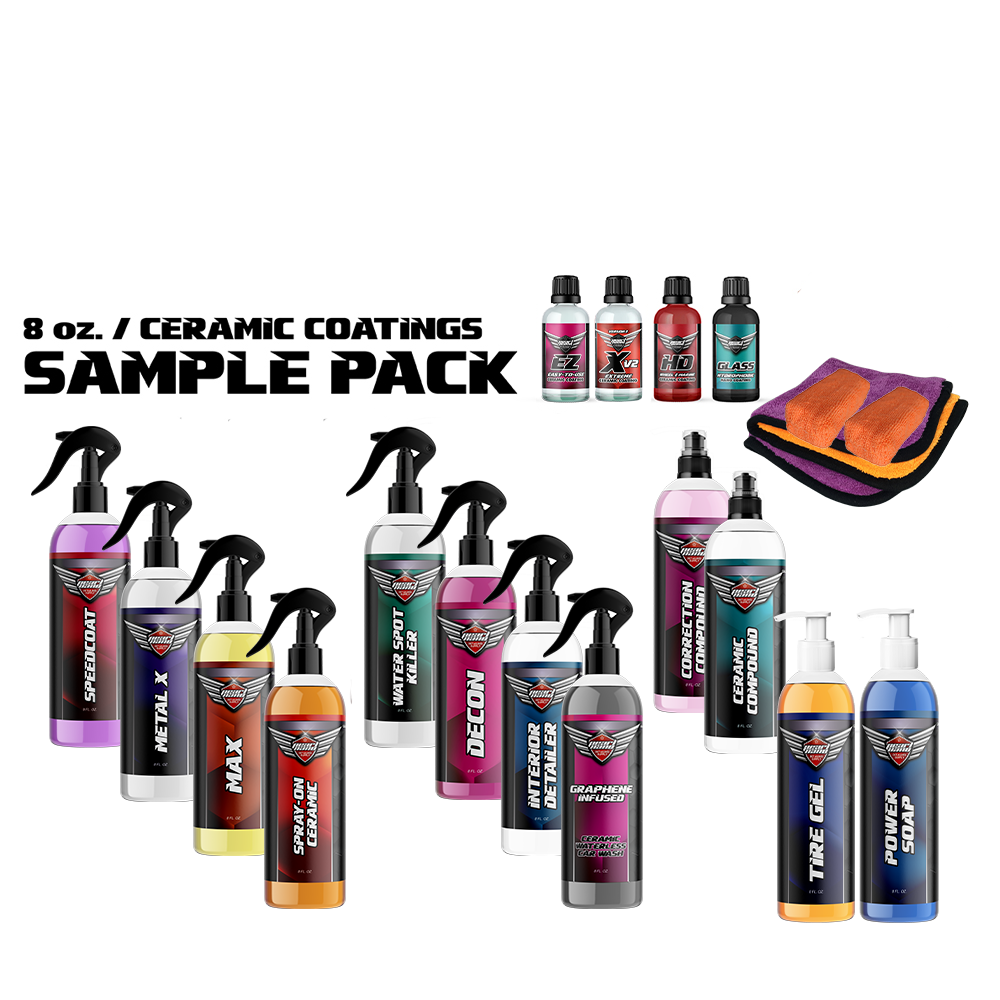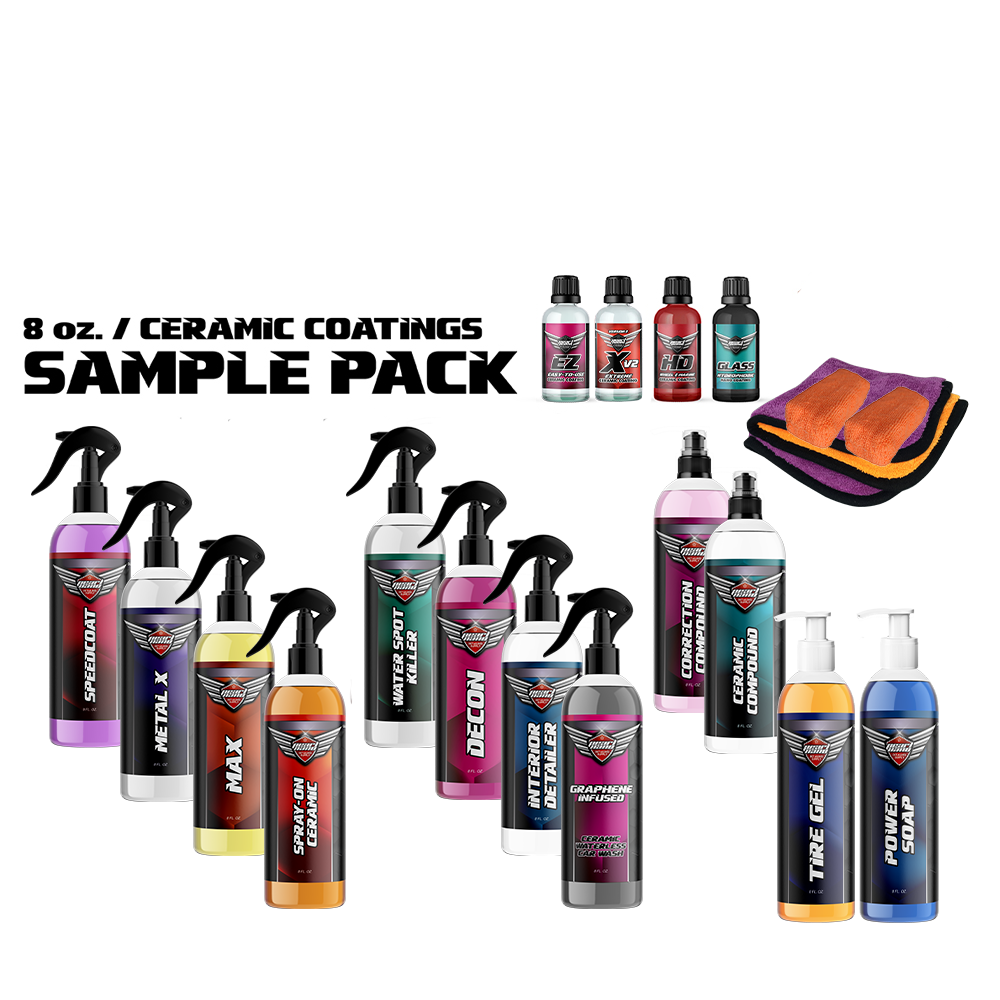 Standard 8oz Sample Kit + Ceramic Coating Samples
Register yourself to view the price.
THIS SAMPLE KIT IS INTENDED FOR DETAILERS WHO WANT TO TRY OUT PEARL NANO PRODUCTS FOR THE FIRST TIME
The Pearl Nano Sample Kit with standard 8 oz. Pearl Nano products; Speedcoat, APC, Spray-On Ceramic, Interior Detailer, Power Soap, Ceramic Compound, Tire Gel, Decon, Correction Compound, Max Spray Wax, 800 GSM Microfiber Towel, and two Microfiber Applicators
It also includes the Pro-Only Ceramic Coatings and the Nano Glass coating. Nano X V2, EZ, HD and Glass - Please NOTE: These coating bottles are half full. 25ml is more than enough to test it out and see if it is as amazing as it looks online.
Stickers and other items may be included, if in stock.